The Monroe MI Areas Leading Plant Cleaning
A Leader in Commercial & Industrial Cleaning Services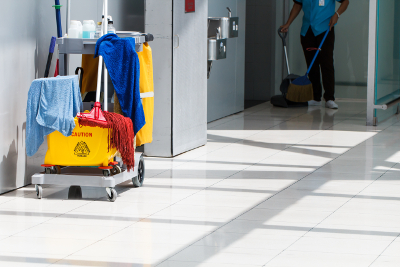 Corporate Maintenance Janitorial offers a vast variety of cleaning services and supplies that range from commercial to industrial companies. Our team is locally owned and operated out of Taylor, MI. We provide service that is tailored to each individual need of our clients. We can handle any project big or small with the highest quality equipment and experienced staff. Need to have your warehouse floor clean and scrubbed? Leave it to us - we can get the job done!
In addition to cleaning we offer stripping, coating and refinishing services for a variety of different floor materials. We ensure that our prices are affordable and our services are thorough. With our assistance, local businesses, nonprofits and government offices can achieve high standards of health and professionalism. Keep your facilities free from dirt and debris with the experts at Corporate Maintenance Janitorial!
---
Quality Cleaning Service Provider in Southeast Michigan
Our services include floor cleaning, warehouse cleaning and more! Our team of professionals is trained and has the skills needed to handle your janitorial needs. We offer Plant Cleaning and other services, take a look at what we can do!
Professional Commercial Cleaning
No matter what type of company or organization you operate, it needs to be cleaned properly. Your reputation will become greater when your facilities are as clean as possible. You are then able to meet health code concern and become more productive as a team!
So... Who Can Benefit From Our Services?
Universities - When you keep your floors, carpets, desks and equipment clean it not only keeps things sanitary but also keeps the reputation at its best.
Warehouses - Our experience with industrial building is grand. Our team is able to remove any harmful chemicals from your floor or a simple sweep through.
Public Buildings - Every business wants customers to keep pouring in, by keeping your business clean it will give you a solid reputation and keep your business running smoothly.
and More! - whatever type of business, we are able to make it as clean as possible once we're finished.
---
VCT Cleaning Services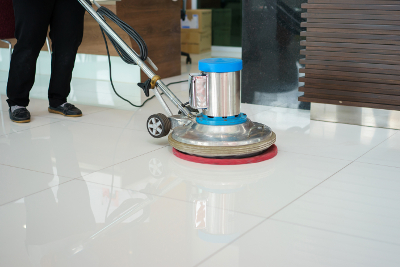 No need to look at scuffed or stained floors any longer! Keep your floors clean with the professionals at Corporate Maintenance Janitorial. When you own a commercial property with heavy traffic running around your flooring it's harder to keep them looking their best. If your business has vinyl, concrete or tile floors you should consider our VCT cleaning services. This solution will keep your floors spotless and shiny for many years!
It's important that when potential customers walk into your offices that they can tell how clean and beautiful your workspace is. Your dedication to a clean space is often a reflection of the care and dedication to quality you put into your services you provide. With a single treatment, we can vastly improve the look of your floor. Keep up with our services every year to ensure that your floor is looking its best all year round - guaranteed.
---
Industrial, Manufacturing & Warehouse Cleaning Services
Keeping commercial business is important but when it comes to industrial and warehouse buildings it's crucial that you keep it safe, healthy and clean. When you keep facilities free of chemicals, bacteria and other debris that can be harmful it will increase the health and wellbeing of your employees as well as keep the environment safe entirely. Additionally, clients won't want to buy from you if they think your wares have been contaminated in storage. For these reasons, it is that your industrial building is clean all year!
Whether your a manufacturer, a logistics team, or a distributor our services can help keep their facilities safe and spotless at an great price! Our services are quick and work to whatever schedule you my have.
---
Projects We've Worked On in Metro Detroit
Browse Our Gallery
Corporate Maintenance Janitorial can provide you with the quality cleaning your commercial or industrial business needs! Let us work with you to get your space looking spotless. If you have any questions or would like more information about our services, give us a call today!